The Perfect Place for a Sweet Treat
Welcome to La Gelati Canton MI, where a sweet treat is always guaranteed! La Gelati Michigan is the perfect place for those looking for a fun, entertaining, and attractive place to enjoy a delicious and promising real Italian gelato. Whether you're looking for a pick-me-up after a long day, or just want to indulge in something special, La Gelati Canton MI has got you covered. Come explore this exciting destination and enjoy a one-of-a-kind treat! 
But what makes La Gelati Canton MI the perfect place for a sweet treat? It all starts with the owners' dedication to providing the best dessert Canton MI has ever tasted. From the first bite to the last, La Gelati's desserts are made with only the finest ingredients, ensuring that each customer receives the perfect dessert experience. Whether you're in the mood for a classic scoop of ice cream or want to try something new and exciting like their boba, La Gelati Canton MI has something for everyone. And if you're looking to host a party or event, La Gelati offers ice cream wholesale, so you can share the sweetness with all your friends and family. With a focus on providing top-notch service and products, it's no wonder why La Gelati Canton MI is quickly becoming the go-to destination for dessert lovers everywhere.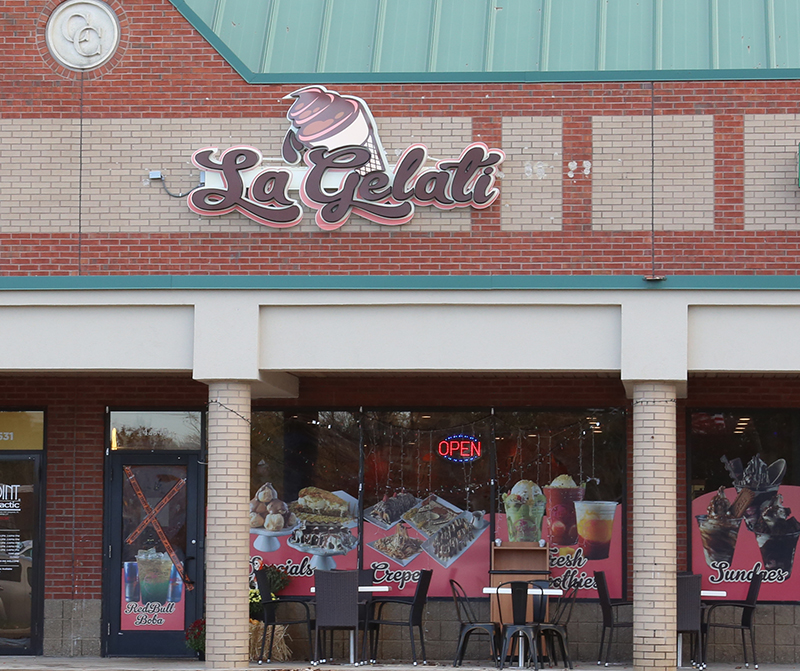 The La Gelati ambiance is for everyone, without exception. With an innovative menu with European ideas and our own signature-founded products, we ensure our quality sweets supersede what's out there. But we said 'everyone' and that includes our diet friends. If you're looking for something on the healthy end, we carry non-sugar ice cream and multiple fruit options like our delicious Acai bowl. We want everyone to enjoy the La Gelati experience, kids, parents, and even grandparents! If you're yet to experience a smoothie you'll never forget, La Gelati Canton MI is your place to go without a doubt!  
Generally speaking, ice cream Canton MI wholesale refers to the business of supplying ice cream products to retail outlets in bulk quantities. That being, La Gelati Dearborn Heights is proud to supply its fellow companies with the best ice cream Canton MI has yet to experience. La Gelati Canton MI typically purchases large quantities of ice cream Canton MI and other frozen desserts in Dearborn Heights such as sorbet, gelato, and frozen yogurt.
If you're a fan of boba drinks, you'll know that this delicious beverage originated in Taiwan in the 1980s. Over the years, it has become increasingly popular worldwide and is loved by many for its chewy tapioca balls and unique flavors. 
La Gelati Canton MI is famous for its boba drinks, offering amazing mixes that are perfect for any sweet tooth. If you're looking for a fun and tasty way to cool off, you definitely have to try their boba in Canton. They offer a variety of flavors, including classic milk tea, fruity iced tea, and even chocolate boba. Each sip is an explosion of flavor in your mouth. 
The boba at La Gelati Canton MI is made fresh every day, ensuring that you get the best taste and texture. The tapioca pearls are cooked to perfection, giving them the perfect balance of chewiness and softness. Their drinks are also made with premium tea leaves, ensuring that each cup is fragrant and delicious. 
If you're feeling adventurous, you can even customize your boba drink to your liking. Add different types of jellies, syrups, or even ice cream to create your own unique concoction. 
At La Gelati Canton MI, you can enjoy your boba drink in a fun and welcoming environment. The cafe is designed with bright and cheerful colors, creating a relaxing atmosphere that's perfect for hanging out with friends or family. So the next time you're craving something sweet, head on over to La Gelati Canton MI and treat yourself to their amazing boba drinks.
If you're looking for a sweet and refreshing drink, then smoothies are definitely the way to go! Made with fresh fruits and other ingredients, smoothies have become one of the most popular drinks around the world. And La Gelati Canton MI has some of the most amazing smoothie combinations you can ever find! 
At La Gelati, we're all about quality and freshness. Our smoothies are made with the freshest fruits, vegetables, and other ingredients that we can find. Whether you're looking for a healthy drink or a sweet treat, we have you covered. We offer a wide variety of flavors that are perfect for every taste bud. 
But that's not all! At La Gelati Canton MI, we know that every great smoothie deserves an equally delicious dessert to go with it. That's why we have a range of mouth-watering desserts for you to choose from. Whether it's our gelato or sorbet, you'll find the perfect dessert to complement your smoothie. 
So, if you're looking for the best smoothie Canton MI has to offer, come on down to La Gelati. We guarantee that you won't be disappointed! 
When it comes to finding the perfect place to unwind after a long day, La Gelati Canton MI is the perfect spot. From the moment you step inside, you'll be enveloped in a fun and colorful atmosphere that is both comfortable and inviting. 
Whether you're stopping by for a quick smoothie or indulging in a decadent dessert, La Gelati Canton MI is the perfect place to relax and enjoy yourself. The cheerful decor, complete with bright colors and whimsical accents, will put a smile on your face and make you feel right at home. 
Not only is La Gelati Canton MI a great place to escape from the stresses of the day, it's also a wonderful spot to spend time with your family. With plenty of seating options, including cozy booths and larger tables, you can bring everyone along for a fun night out. 
Overall, the atmosphere at La Gelati Canton MI is one that is both fun and inviting. From the moment you arrive until the moment you leave, you'll be surrounded by a vibrant energy that will leave you feeling happy and satisfied. So why not stop by and experience it for yourself?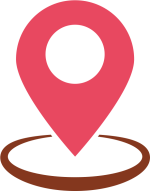 La Gelati isn't merely in a single location, it's in six, and counting! We couldn't settle for a single place knowing the Factory of Happiness was desired in other places too, so we expanded our operation to cities and areas we know are your favorite. La Gelati Michigan is currently located at the following locations: 
·         25442 Ford Rd, Dearborn Heights, MI 48127
·         6901 Schaefer Rd, Dearborn, MI 48126
·         22001 Michigan Ave, Dearborn, MI 48124
·         42545 Ford Rd, Canton, MI 48187
·         15444 North Haggerty Rd, Plymouth, MI 48170
·         Sterling Heights TBD
Our Favorite Time of the Year
We're basically like you. We love holidays. We love family. And most importantly, we love treats. With the holidays just around the corner, we're putting the holidays into our menu with twists and turns, sprinkles and jingles, and surprises and prizes at every La Gelati Michigan location. If you're in for the holiday spirit and want to enjoy some sweet family fun or are for a delicious treat with some friends, we're here for you!  
With delivery services in high demand, La Gelati's where you are. DoorDash, UberEats, and GrubHub delivery services have brought our highly-demanded products to homes and offices near each of our locations. Customers can order online at lagelatusa.com or through the La Gelati app.