La Gelati Dearborn was our second-established location, and it represents the first step we took toward major growth. It's where the second page of our story and the move closer to our Dearborn families. La Gelati Dearborn brings back memories of our dream in-the-making. 
La Gelati Dearborn, like other La Gelati locations, is known for its delicious ice cream, crepes, waffles, shakes, drinks, fresh smoothies Dearborn, La Gelati Dearborn has so much to offer! That is why La Gelati Dearborn is one of our most-loved locations.
La Gelati came from a strong passion for sweets in Dearborn and the desire to bring the best of Europe's taste to every sweet tooth in North America. We set foot in Dearborn Heights and the creativity began in our small kitchen. La Gelati grew from its original crepes, waffles, and homemade ice cream menu to the highly demanded shakes and fruity fresh smoothies Dearborn and later to the Redbull Boba.  We are a food establishment that specializes in desserts in Dearborn, offering a range of dessert options such as cakes, pastries, cookies, cupcakes, pies, ice cream Dearborn, and more!  
Becoming a favorite for our customers, we brought out the paint brushes and created the graffiti wall you can see in the picture here – a mix of your love and our passion! To top it all, our customers have the freedom to browse through our shop's selection of La Gelati Dearborn dessert and choose their favorite products based on their preferences. We want everyone to enjoy the La Gelati experience, kids, parents, and even grandparents!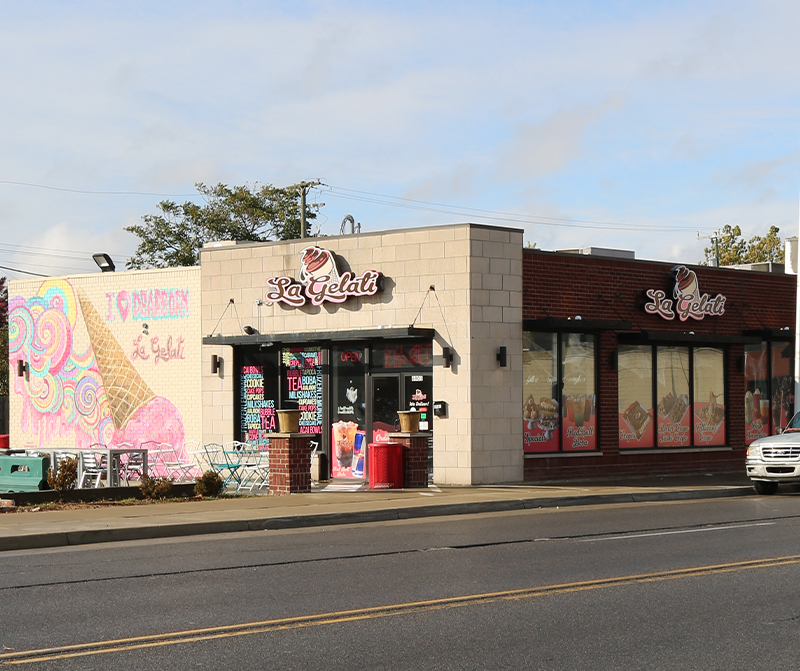 The La Gelati Dearborn Favorites
It's the Boba – no questions asked! Sure, our La Gelati customers love our crepes, even more-so our shakes, but nothing's like the Redbull Boba and the Cotton Candy Boba. It's a must-have and our customers say it all the time; they love the energy, they love the fizz, and they love the sweetness that we top it off with. It creates a mesmerizing rush!
Way to Go with the Super Fresh
Smoothies, Dearborn La Gelati!
Amongst a ton of shops that sells smoothies, there's no one to top the fresh smoothies Dearborn La Gelati has to serve its customers. La Gelati Dearborn offers a variety of smoothies to choose from, each with its unique blend of ingredients and flavors. Our beloved customers can either order from a pre-set menu of fresh smoothies Dearborn, or they can create their own custom fresh smoothies Dearborn by choosing their desired ingredients. Common ingredients include fresh fruits, yogurt, almond milk, and gelato Dearborn.
Our ice cream wholesale Michigan includes supplying ice cream products to retail outlets in bulk quantities. La Gelati Dearborn is known to have the best ice cream Dearborn, thus typically purchasing large quantities of ice cream Dearborn directly from manufacturers and distributing them to their customers. We also offer other frozen desserts in Dearborn, such as sorbet, gelato Dearborn, and frozen yogurt.
Definitely! La Gelati Dearborn caters for all kinds of occasions. We cater for engagements, weddings, birthday parties, you name it! And we're not limited to a single menu item or two, we can customize until we please your eyes. When it comes to sweets, Michigan is exhilarated to have La Gelati's desserts in Dearborn. Our sweet crepe fillings can include fruits, whipped cream, chocolate, caramel, and the best gelato Dearborn. You can guarantee delicious snacks with a focus on fresh, high-quality ingredients and a fun, welcoming atmosphere that La Gelati Michigan brings along with it wherever we cater. La Gelati sells the best gelato Dearborn, as well as sushi crepes, macarons, and boba in Michigan drinks are typically the highest in demand for events but check our full menu or reach out to us for more details. If you're looking for ice cream Dearborn, expect more than just that at La Gelati Dearborn! We've got a massive variety of sushi crepes, macarons, and boba drinks that are typically the highest in demand for events but check our full menu or reach out to us for more details.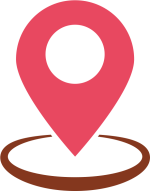 La Gelati Dearborn isn't the only La Gelati. We have five other branches and counting! We couldn't settle for a single place, so we expanded our operation to cities and areas we know are your favorite. La Gelati is currently located at the following locations: 
25442 Ford Rd, Dearborn Heights, MI 48127
22001 Michigan Ave, Dearborn, MI 48124
42545 Ford Rd, Canton, MI 48187
5444 Haggerty Rd, Plymouth, MI 48170
Sterling Heights TBD
Milwaukee, WI TBD
With delivery services in high demand, La Gelati's where you are. DoorDash, UberEats, and GrubHub delivery services have brought our highly demanded products to homes and offices near each of our locations. Craving sweets in Dearborn, actually, wherever you are, we've got you covered from the La Gelati Michigan branch closest to you. Customers can order online at lagelatiusa.com or through the La Gelati app or through any of the delivery service platforms. If you want to see us on the inside and you reside in East Dearborn or nearby areas, visit La Gelati Dearborn and dine in!