La Gelati Plymouth is our 2022 accomplishment and latest project. It's what this past year has been all about and, to us, it represents our growth and our customers' love. La Gelati began in 2017 as a family-owned and operated business in Dearborn Heights, then jumped from location to the next, bringing its delicious sweets to craving tummies! La Gelati Plymouth, like other La Gelati locations, is known for its delicious ice cream, crepes, waffles, smoothies, shakes, drinks, and more. La Gelati Plymouth is now in launch, ready to take the Plymouth area by storm with its constant innovation and delicious treats.
La Gelati came from a strong passion for sweets and the desire to bring the best of Europe's taste to every sweet tooth in North America. We set foot in Dearborn Heights and the creativity began in our small kitchen. For us, this was only the beginning of what was planned for a full-on franchise. La Gelati grew from its original crepes, waffles, and homemade ice cream menu to the highly demanded shakes and fruity smoothies. But that wasn't enough, customers were loving it, so we tossed and planned the next big thing: the Redbull boba. La Gelati was turning heads from traditional doughnut shops and classic French pastry stores to the new and creative – our customers were loving it. And that's why we opened our new locations, establishing La Gelati Canton and the much-desired La Gelati Plymouth.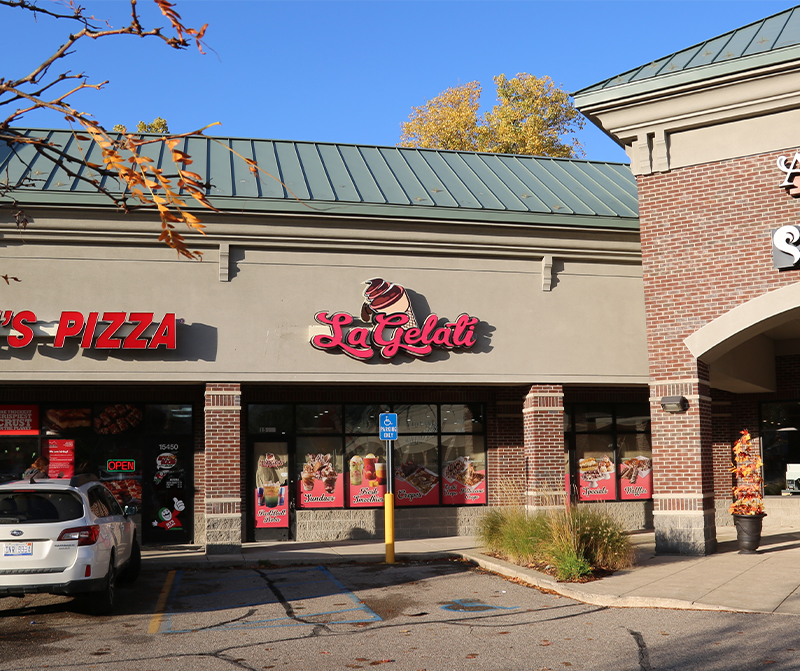 The La Gelati Plymouth Favorites
Well, we're not open just yet, but it seems our Plymouth customers are big fans of our Superman ice cream, our birthday cake ice cream, our waffle sandwich, and our delicious sundaes. Our Superman ice cream is an American tradition brought to La Gelati Plymouth with the same taste and look at our own little touch. The birthday cake ice cream another common American fad, rolling our delicious vanilla ice cream in colorful sprinkles and served in a cup or cone. The La Gelati Plymouth waffle sandwich is for burger lovers – it sandwiches our vanilla twist ice cream with toppings of your own; chocolate sprinkles, M&Ms, and lots more to choose from. And finally, the sundaes. You have the Sweet Tooth, the Pistachio, the Chunky, the Belgian – there are just too many to choose from!
Definitely! La Gelati Plymouth caters for all kinds of occasions. We cater for engagements, weddings, birthday parties, you name it! And we're not limited to a single menu item or two, we can customize until we please your eyes. Our La Gelati ice cream, sushi crepes, macarons, and boba drinks are typically the highest in demand for events but check our full menu or reach out to us for more details.
La Gelati Plymouth isn't the only La Gelati. We have five other branches and counting! We couldn't settle for a single place, so we expanded our operation to cities and areas we know are your favorite. La Gelati is currently located at the following locations:
·         25442 Ford Rd, Dearborn Heights, MI 48127
·         6901 Schaefer Rd, Dearborn, MI 48126
·         22001 Michigan Ave, Dearborn, MI 48124
·         42545 Ford Rd, Canton, MI 48187
·         Sterling Heights TBD
With delivery services in high demand, La Gelati's where you are. DoorDash, UberEats, and GrubHub delivery services have brought our highly demanded products to homes and offices near each of our locations. Customers can order online at lagelatusa.com or through the La Gelati app or through any of the delivery service platforms. If you want to see us on the inside and you reside in Plymouth or nearby areas, visit La Gelati Plymouth and dine in!